We've been asked by James of Truro, which airlines are part of the OneWorld Alliance? we answer this and a few more questions about the OneWorld Alliance, British Airways and their new members Alaska Airlines.
Which airlines are part of the OneWorld Alliance?
As of today (14th February 2020) there are 13 globalairlines who are part of the OneWorld Alliance, these include:

– American Airlines
– British Airways
– Cathay Pacific
– Finnair
– Iberia
– Japan Airlines
– Latam
– Malaysia Airlines
– Qantas
– Qatar
– Royal Jordanian
– S7 Airlines
– SirLankan Airlines
– Fiji Airways – OneWorld Connect
– Royal Air Maroc – Future Member

On top of this it has been announced that Alaskan Airlines will be joining the OneWorld Alliance, which means that 2 airlines based in the USA are now part of this alliance.
What are the other Airline Alliances?
As well as the OneWorld Allicance, which is the third largest alliance in the World, there are the following:

– Star Alliance
– SkyTeam
– Vanilla Alliance
– U-FLY Alliance
– Value Alliance

Star Alliance is currently the largest airline alliane in the world and includes airlines such as Air Canada, Lufthansa, Singapore Airlines, Turkish Airlines and United Airlines. There is currently a total of 26 member airlines within Star Alliance.
When did British Airways join OneWorld?
British Airways joined the OneWorld alliance on the 1st February 1999 and was one of the founder members along with Canadian Airlines (left June 2000), American Airlines, Cathay Pacific and Qantas.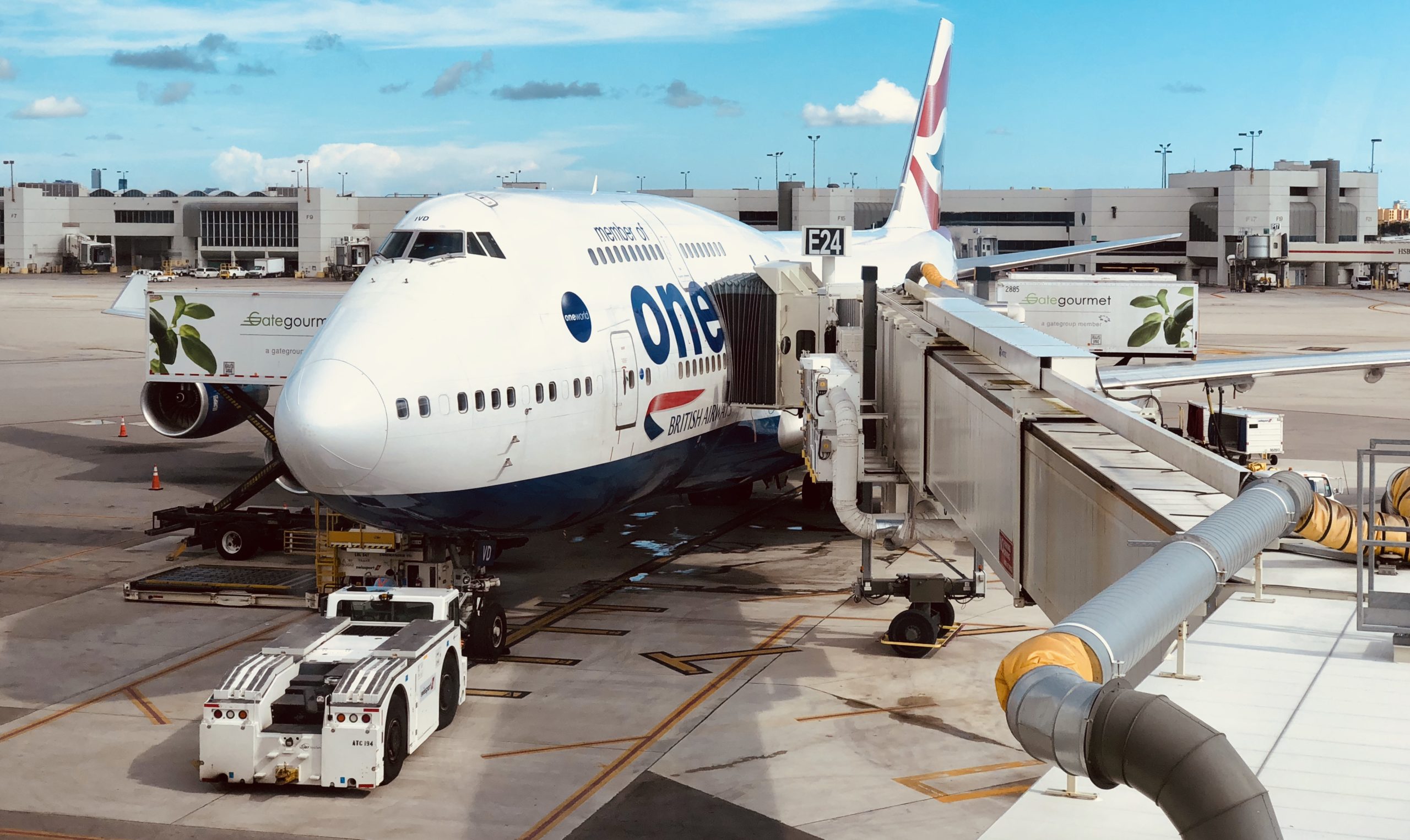 Was Aer Lingus a member of OneWorld?
Yes, Aer Lingus was a member of the OneWorld alliance from 2000 to 2007.

Now that Aer Lingus has been taken over by IAG, it is expected that Aer Lingus may sign back up to the OneWorld Alliance inline with Iberia and British Airways.

As of 14th February 2020, Aer Lingus is yet to re-join OneWorld.
What was the first Airline Alliance?
The first airline alliance was formed in the 1930's when Panair Do Brazil and its parent company Pan-Am decided to agree to exchange routes between Latin Amercia and the USA.
Is Virgin Atlantic part of an AIrline Alliance?
As of the 14th February 2020, Virgin Atlantic are not part of any of the world's Airline Alliances.

This is despite in 2010, Richard Branson, chairman of the Virgin Group, announcing his intentions to form a fourth alliance between the Virgin branded airlines.

In 2011, Richard Branson said that Virgin Atlantic would probably join one of the existing airline alliances.
When does Alaska Airlines become a member of OneWorld?
It was announced on the 13th February 2020 that Alaska Sirlines would join the OneWorld Alliance, starting in Summer 2021.
Who are the former members of the OneWorld Alliance?
Former members of the OneWorld Alliance include:

– Aer Lingus
– Air Berlin
– Canadian Airlines
– Malev Hungarian Airlines
– Mexicana de Aviacion
– US Airways
How many countries do OneWorld cover?
The OneWorld alliance currently serves 161 countries and covers 1,016 destinations. This changes on a regular basis and is correct as of 14th February 2020.
What are the OneWorld status tiers?
Oneworld has 3 tier levels, which the individual airlines placing their own airline programs against each one.

The tiers are as follows:

– OneWorld Ruby
– OneWorld Sapphire
– OneWorld Emerald

OneWorld Ruby is the starting tier and quite a few of the airlines expect you to reach a particular goal before achieving this.
What OneWorld tier to I need to gain Airport Lounge access?
If you want to access the OneWorld Airport Lounges, you need to be at least Oneworld Sapphire, this means that you will need the following tier with the following airlines:

– American Airlines AAdvantage – Platinum / Platinum Pro
– British Airways Executive Club – Silver
– Cathay Pacific The Marco Polo Club – Gold
– Finnair Plus – Gold
– Iberia Plus – Gold
– Japan Airlines Mileage Bank – Sapphire
– Japan Airlines JAL Global Club – JGC Member, JGC Crystal, JGC Sapphire
– LATAM Airlines Latam Pass – Platinum
– Malasia Airlines Enrich – Gold
– Qantas Airways Privilege Club – Gold
– Royal Jordanian Royal Plus – Gold
– S7 Airlines S7 Priority – Gold
– SriLankan Airlines FlySmiLes – Gold
Oneworld on YouTube
Two decades. 13 world-class airlines. One bright alliance.
20th anniversary Travel Bright video
More information on OneWorld
Other Posts of Interest